HOME | AMRAD MEDICAL | AMERICOMP | BENNETT | INNOVET
In the world of urgent medical care, getting quick and accurate test results is crucial. X-ray machines need to help doctors investigate what's wrong with patients' bones or bodies swiftly, so when urgent care centers contemplate upgrading or replacing their X-ray machines, many opt for Summit Industries. Here's why selecting a new X-ray machine from Summit Industries is a wise choice!
Top-Notch Technology
Summit Industries is known for using the latest and greatest technology in our x-ray machines. Urgent care centers want the best tools, and Summit delivers. Our X-ray machines are super smart, making X-ray pictures really clear and safe. Plus, we come with easy-to-use software that helps doctors and nurses manage and share x-ray images quickly.
 "At Summit Industries, we've been perfecting x-ray technology for 39 years," says Kevin Lucas, Regional Sales Manager. "It's not just about the years; it's about our dedication to imaging. We're known for having the latest and greatest X-ray machines, which are intelligent and deliver precise X-ray images. Plus, our software is easy to use, making it quick to manage and share x-ray images."
Reliable and Tough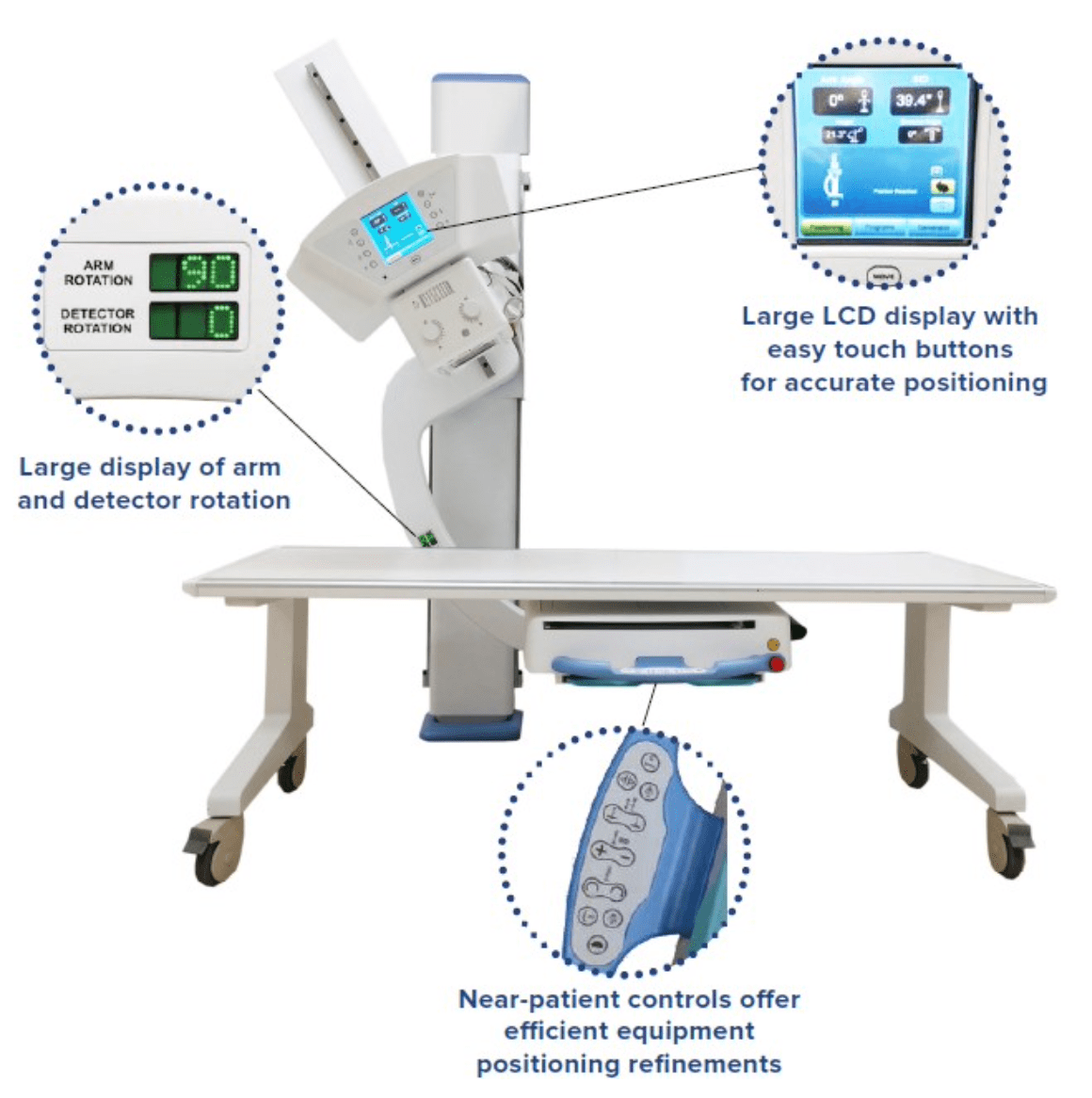 Urgent care centers are busy places. You need machines that work well with minimal downtime. Summit Industries' x-ray machines are tough cookies. They're built to last and work great. This means doctors and nurses can continue to help patients without any disruption of service.
The perfect example is our AMRAD Medical AAU Classic and Elite U-arm systems. These single-detector systems have proven their durability with the test of time and are a popular choice in busy urgent care facilities throughout the country. This fully motorized system features auto-positioning with 18 customizable positions. The AAU Elite is fully integrated with our DR Elite digital solution with seamless stitching capabilities.
Fits Right In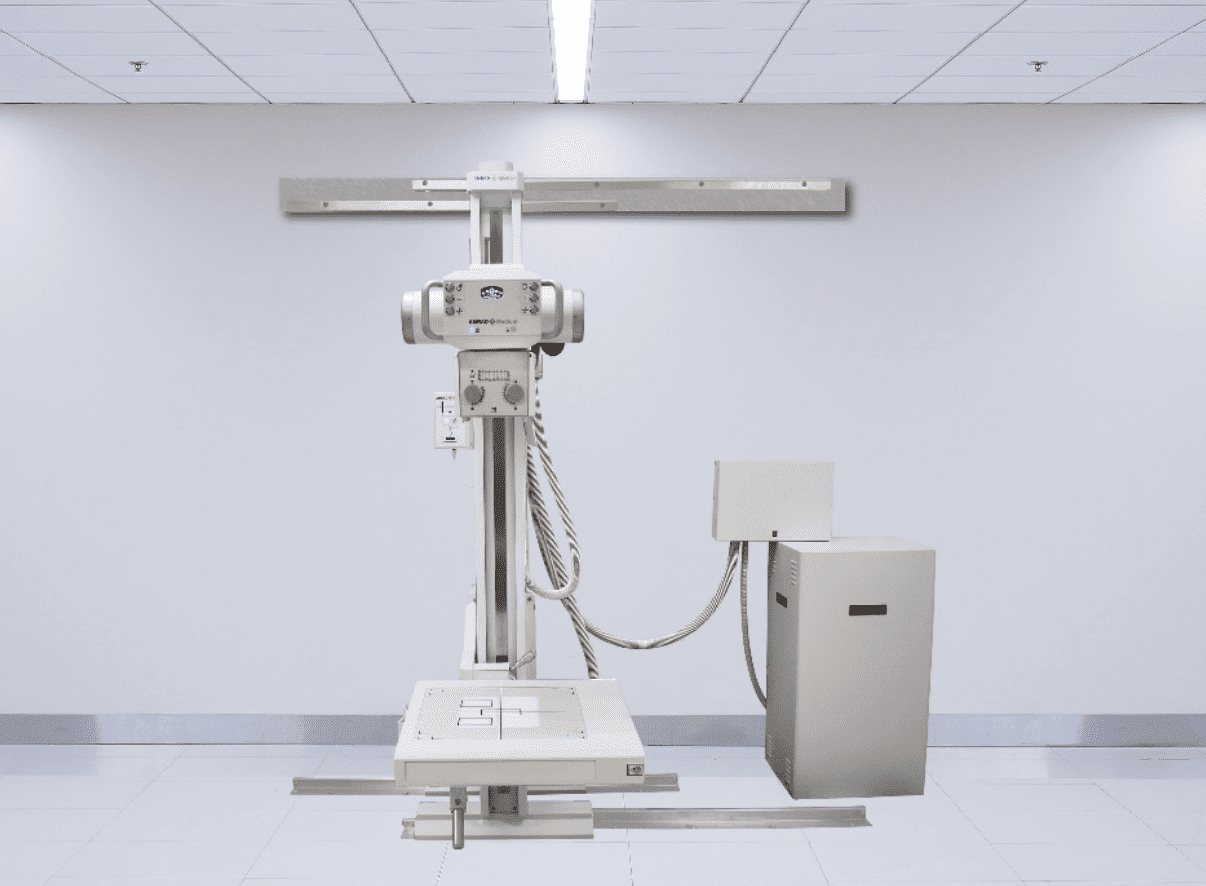 Summit Industries' x-ray machines fit into the operation of urgent care centers. They're easy to use and work fast. This means doctors and nurses can get X-ray results quickly and begin helping patients swiftly.
 Our space-saving AMRAD Medical brand SRS Pocket system is ideal for those environments that have limited space. Designed to be compact, yet fully functional, table and upright exams are performed with ease. A creative dual-rail design, allows the tube stand and wall stand to function independently; however, the unique two-rail design also allows the tube stand and wall stand to come together and form a single unit that can be moved and positioned simultaneously.
"Knowing that we're contributing to the efficient care of countless patients with machines that seamlessly integrate into urgent care operations is a testament to our commitment to healthcare excellence," said Eli Rozier Jr., Executive Vice President.
Help When You Need It
At Summit Industries, our top priority is to help our medical centers and their patients. If you come into any questions or issues with your machine, we stand behind our industry-leading warranty on our standard x-ray systems! That's how confident we are in our machines and how devoted we are to seeing you make a difference at your facility. 
When your urgent care center requires a new x-ray machine, you're making a significant decision that directly impacts your patients. Summit Industries is the go-to choice because we bring innovative technology, reliable machines, patient comfort, easy-to-use tools, and industry-leading support. With Summit Industries, urgent care centers can continue providing fast and high-quality care to patients who need it most.
Contact us to learn more about Summit Industries systems and how they can help you better serve your patients.