HOME | AMRAD MEDICAL | AMERICOMP | BENNETT | INNOVET
Summit Industries recently exhibited at the AHRA 2023 Annual Meeting and Expo in Indianapolis.  During the event, we showcased some of our cutting-edge radiology equipment, including the AAU Elite U-Arm System, the Agility+ C-arm System, and the TS Primo DR Solution. 
AAU Elite U-Arm System: The AAU Elite U-Arm System is a single-detector X-ray system designed to provide high-quality imaging for a wide range of applications. Its U-arm configuration allows for greater flexibility in positioning patients, making it ideal for orthopedic and general radiography. The system is known for its ease of use, improved workflow, and high-resolution image quality.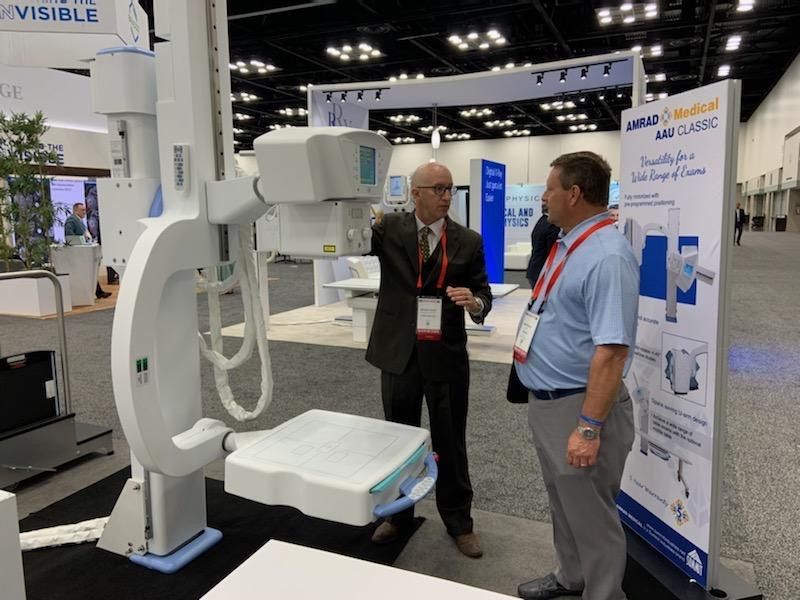 Agility+ C-arm System: The Agility+ C-arm System is an advanced mobile imaging solution used in surgical and interventional settings. It offers exceptional image quality, real-time imaging capabilities, and a compact design, enabling healthcare professionals to perform minimally invasive procedures with precision and confidence.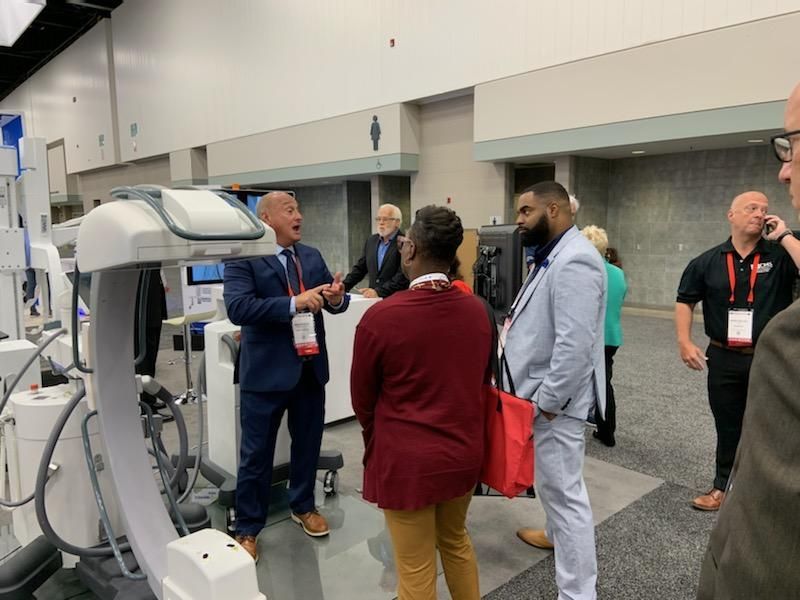 TS Primo DR Solution: The TS Primo DR Solution is a digital radiography system that delivers fast and efficient imaging results. With its advanced digital detector technology, it provides excellent image clarity and diagnostic accuracy, reducing patient exposure to radiation and improving overall workflow in medical facilities.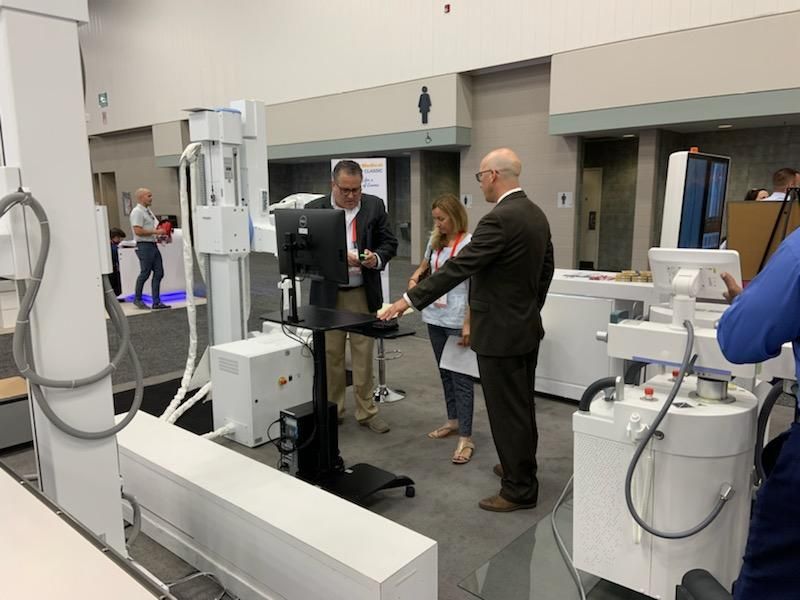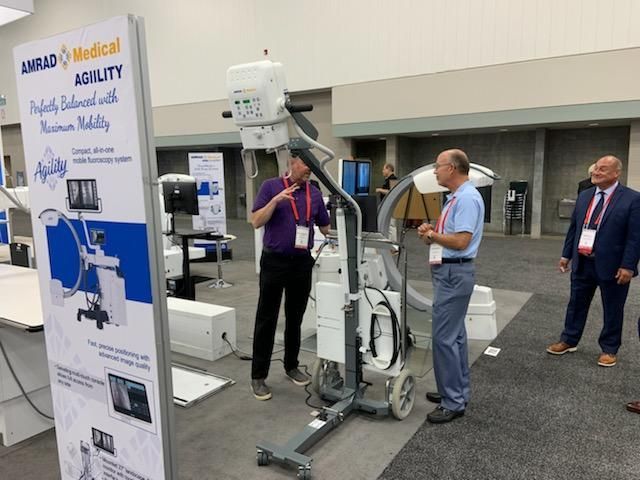 Attending conferences like AHRA is of utmost importance for Summit Industries as an X-ray manufacturing company. These events provide us with a unique opportunity to engage with medical professionals, imaging managers, and decision-makers in the healthcare industry. By showcasing our latest radiology equipment at AHRA, we can:
Educate Medical Professionals: Conferences like AHRA offer a platform to educate medical professionals about the latest advancements in radiology technology. Through live product demonstrations and informative sessions, we can showcase how our equipment can enhance patient care, improve diagnostic accuracy, and optimize workflow in healthcare facilities. 
Gather Valuable Feedback: Interacting directly with healthcare professionals allows us to receive valuable feedback about our products. Understanding their needs and challenges helps us refine and improve our equipment, ensuring that it meets the evolving demands of the medical imaging industry.
Strengthen Industry Relationships: Attending AHRA enables us to build and strengthen relationships with potential customers, existing clients, and industry partners. Face-to-face interactions foster trust and collaboration, laying the foundation for long-term partnerships and business opportunities.
Stay Ahead of the Competition: By participating in conferences like AHRA, we stay informed about the latest trends, innovations, and advancements in the radiology field. This knowledge empowers us to remain at the forefront of the industry and develop solutions that meet the evolving needs of healthcare providers.
"The AHRA is the perfect forum for Summit Industries to showcase it's plethora of products to hospital administrators as well as our x-ray dealers who provide clinical end-users with excellent sales and service" said Eli M. Rozier, Jr., Executive Vice-President of Sales, Marketing and Business Development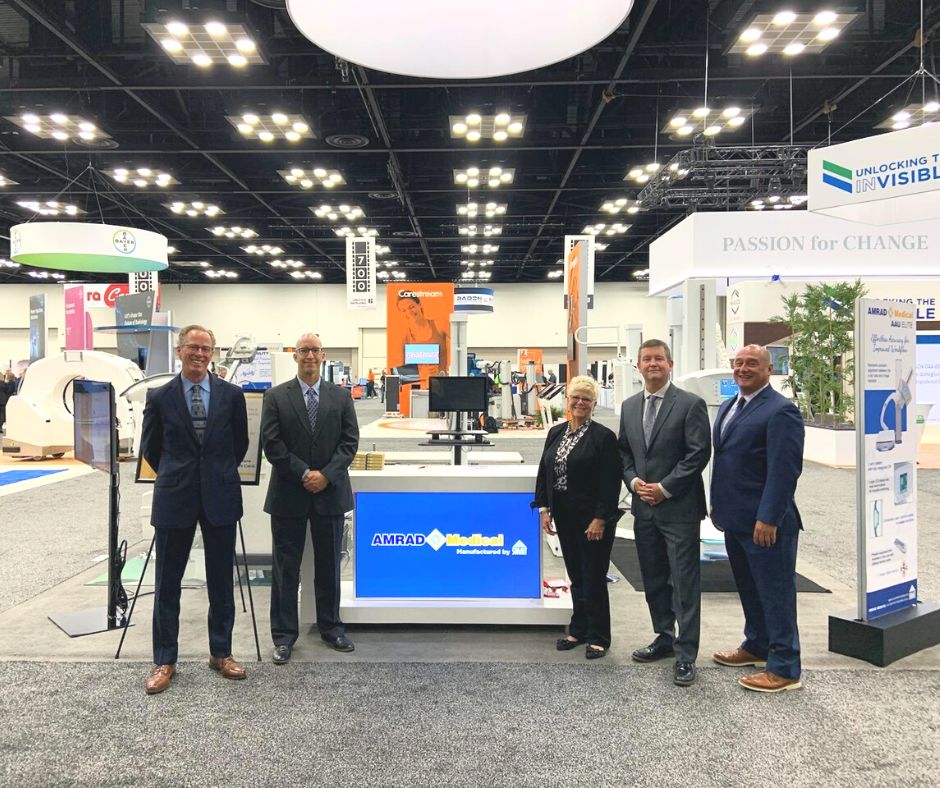 AHRA 2023 was a successful event for Summit Industries, allowing us to showcase our AMRAD Medical product line, engage with healthcare professionals, and demonstrate the capabilities of our advanced radiology equipment. We are committed to continuing our participation in such conferences to contribute to the growth and advancement of medical imaging and improve patient outcomes. Thank you to all who visited our booth, and we look forward to future opportunities to connect and collaborate within the healthcare community.
#ahra2023