HOME | AMRAD MEDICAL | AMERICOMP | BENNETT | INNOVET


Prepare to embark on a journey of radiological discovery as we invite you to RSNA 2023, taking place from November 26 to 30 at McCormick Place in Chicago. This year marks the 109th edition of RSNA's global radiology forum, where the magic of imaging, education, and collaborative synergy takes center stage. As the world's premier annual radiology event, be prepared to witness the cutting-edge innovations, advanced technology, and groundbreaking research that are reshaping the landscape of radiology.
40 Years of Imaging Excellence!
This year's RSNA marks the beginning of Summit Industries' celebration of 40 years of providing imaging excellence. Since 1984, Summit Industries has, and continues to have, a constant commitment to manufacturing x-ray systems that are dependable and cost-effective.
We're thrilled to announce that Summit Industries has once again expanded its booth size to accommodate our ever-expanding portfolio of AMRAD Medical products. 
One of our new product offerings that will be on display is the Versatility, our new floor-mounted system with motorized vertical auto-tracking for the table and wall stand, and an intuitive touchscreen interface. These advanced features increase efficiency and help streamline workflow.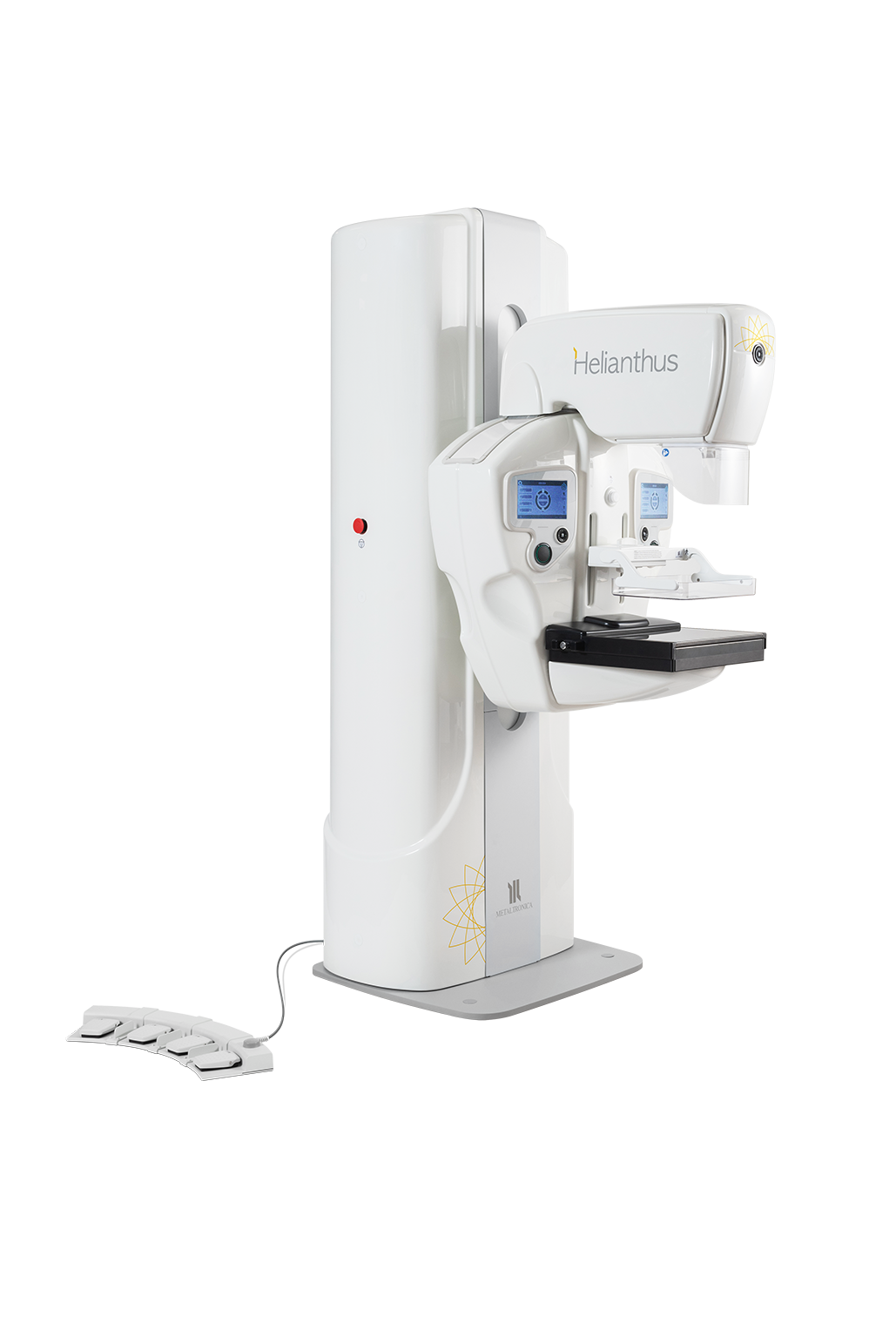 Additionally, we are very excited to introduce our new Women's Health Division where we will be showcasing the Helianthus 2D screening mammography system, now available in the USA from AMRAD Medical. Stop by to learn more about the Helianthus state-of-the-art features for fast and accurate diagnosis such as the "Smart μPress" compression system and POEt processing software for optimal enhancement.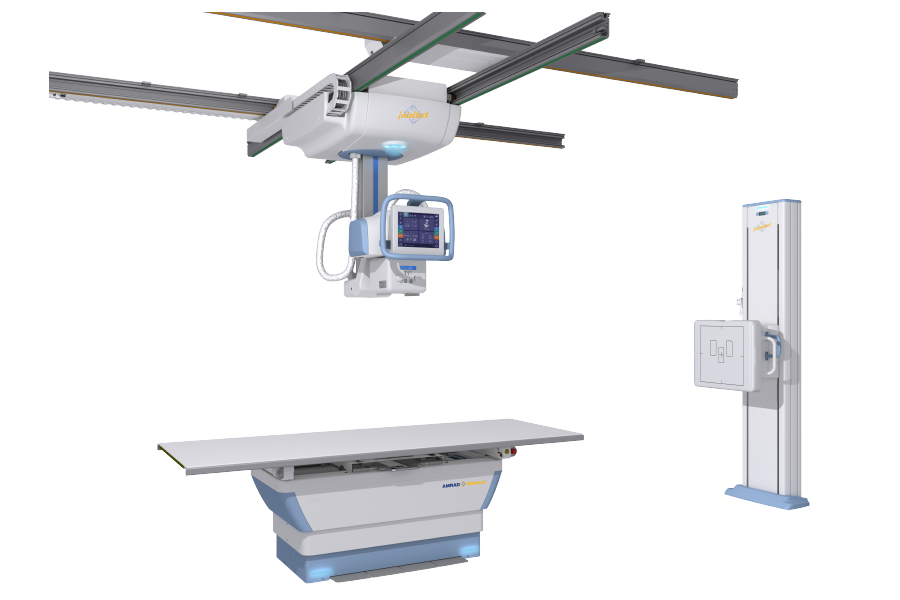 Our Intellect OTS DR overhead system, which was introduced earlier this year, will be in our booth. This system has auto-positioning and auto-tracking features while boasting a user-friendly touchscreen for seamless exam and generator selection. This robust system can meet the challenges of the busiest imaging environments
Other new product releases this past year included our fluoroscopy systems . . . the Agility mobile surgical C-arm systems, and the Aptitude R/F systems.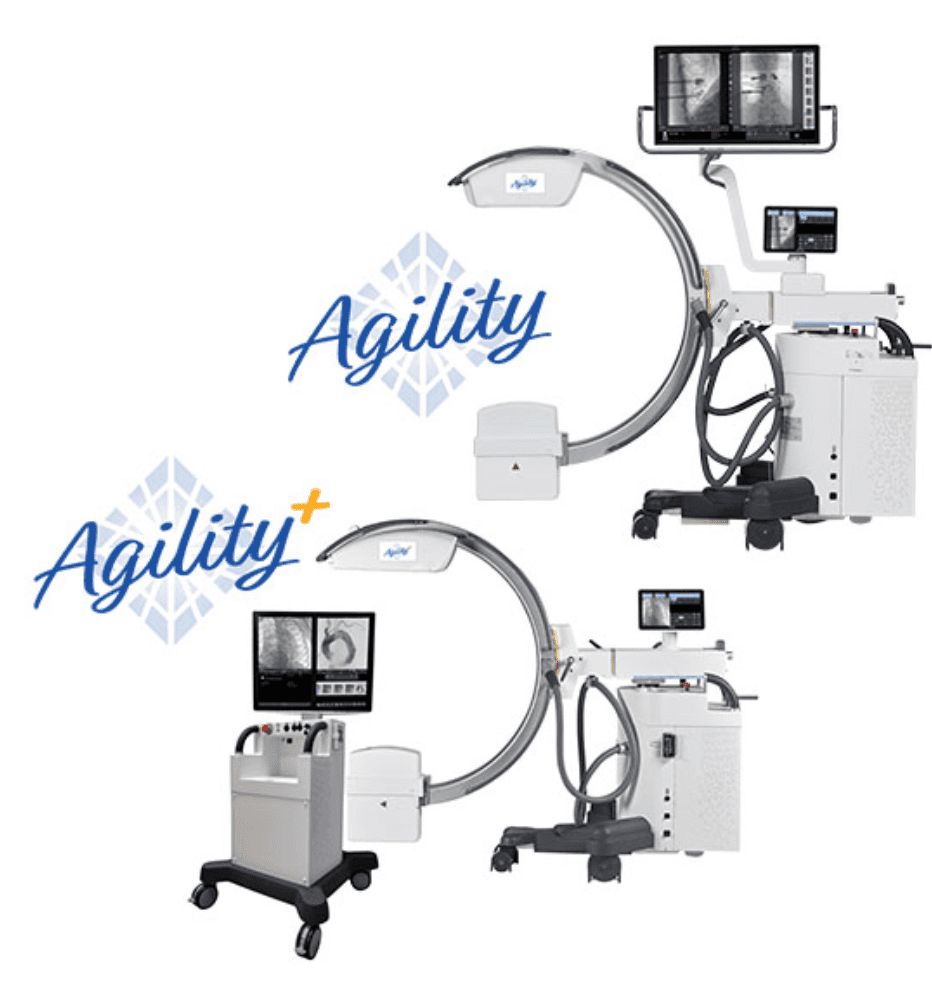 This year, the Aptitude+ with +/- 90-degree tilt will be on display in our booth! The Aptitude systems provide real-time diagnostic imaging for a vast range of procedures, including digestive, vascular, cardiovascular, and urinary.
Plus, our popular Agility C-arm systems are making a triumphant return, delivering the latest advancements in mobile fluoroscopy technology. The Agility is our all-in-one mobile system, while the Agility+ features an independent mobile display station. Check them both out at this year's RSNA and see which is the best fit for your practice.
Also in our booth will be our popular AAU U-arm, our 17 x 51 Long Format Wall Stand for long leg, scoliosis, and full spine exams as well as our portable Dragon system!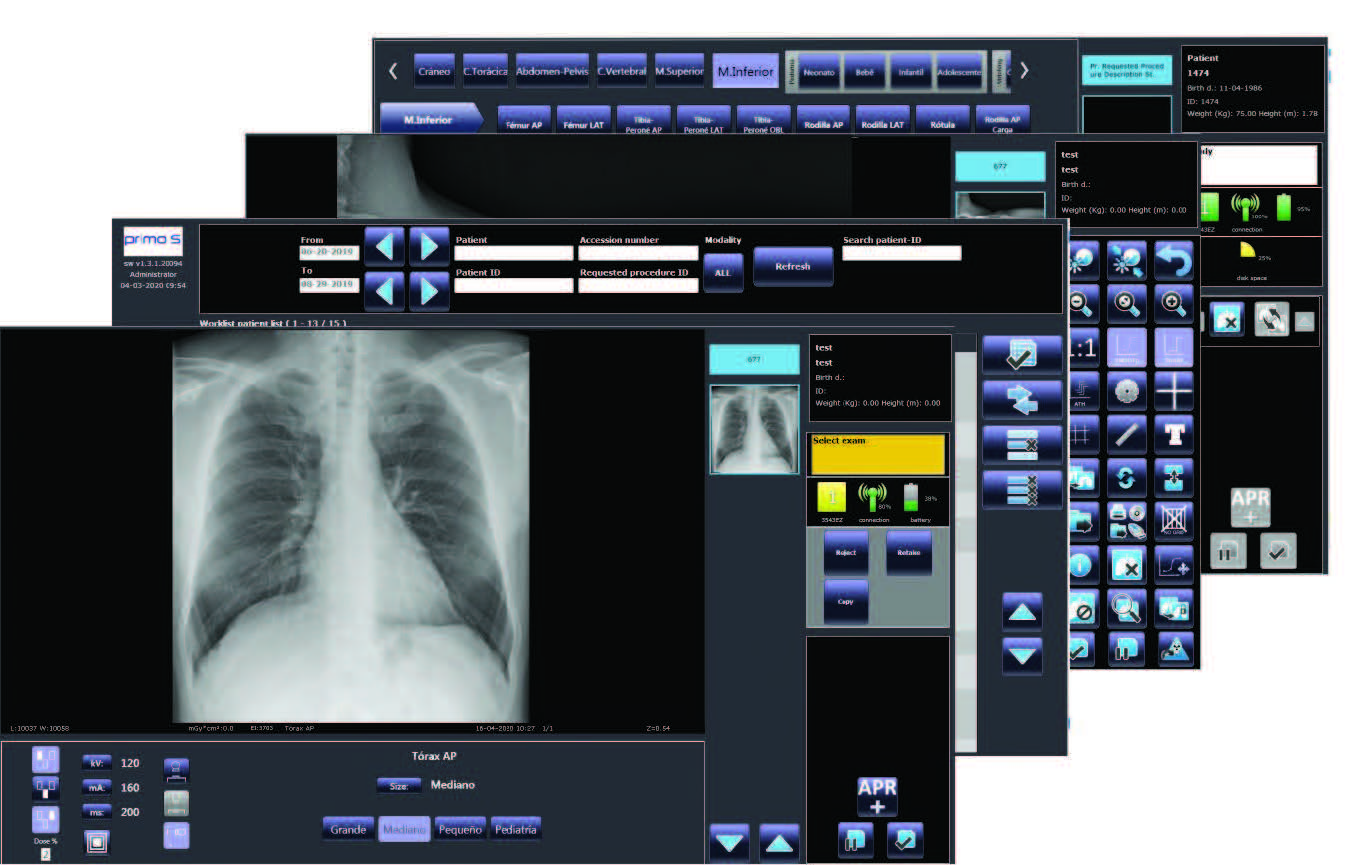 And of course, all of our imaging suites can be combined with any of our digital packages such as our TS Primo DR with 100-micron CsI panels or our DR Elite with its industry-leading 5-year warranty and support agreement. 
As you can see, this is a very exciting year of growth, expansion, and celebration for Summit Industries and the AMRAD Medical product line. There will be so much to see and explore, we have the solution to fit your needs! 
Visit us at Booth #4123 in the South Hall for captivating hands-on demonstrations and an exclusive look at the future of AMRAD Medical products. To pinpoint our exact booth location, click here.
Our dedicated team of imaging specialists eagerly awaits your visit, ready to discuss your specific needs and provide answers to all your inquiries. Whether you drop by spontaneously or prefer to schedule an appointment in advance, feel free to reach out to us at [email protected].
We're excited to welcome you and unveil the promising future of the ever-expanding AMRAD Medical product line. The Technical Exhibits will be open from November 26th to 29th, from 10 a.m. to 5 p.m. CT.
For comprehensive information about the RSNA annual meeting, click here. Join us at RSNA 2023 for a remarkable radiology experience!