HOME | AMRAD MEDICAL | AMERICOMP | BENNETT | INNOVET
AMRAD Medical is pleased to announce that we now offer the Dragon portables as part of our expanded portfolio.
The ideal application for the Dragon is for use by portable care providers servicing nursing home and home health patients. Increasingly, clinics and small hospitals also use them for light x-ray procedures.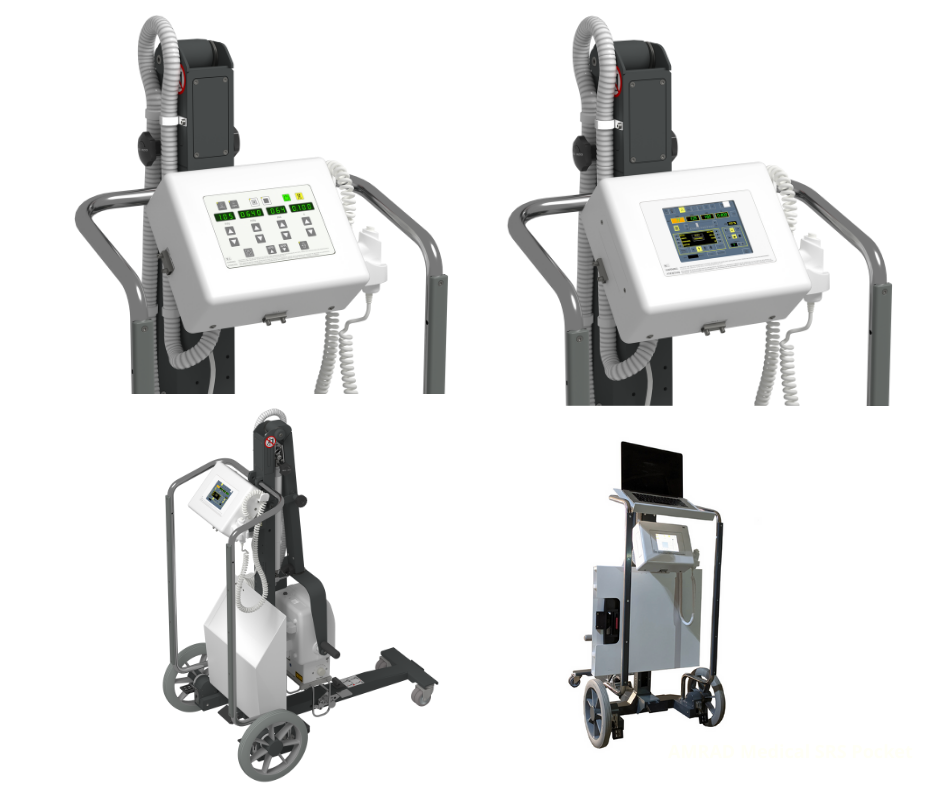 Ease Of Use For Operator
Techniques can be selected and adjusted at the control console and at the generator or tube head. There are also five different areas on the unit to activate the collimator light. The operator never has to leave the patient's side to use these convenient features.
Versatile Models
The Dragon portables come in two different models, 4kW and 8kW. The 4kW version operates from single phase, operates from single phase 110 volt power and provides a lower radiation dose to the patient using shorter exposure times. This is possible because the Dragon has a 4kW power output with 100 mA / 125 kVp energy ranges, along with a dual focal spot x-ray tube. The 8kW version requires 220 volt power.
Self Diagnostics
If the Dragon detects undesired incoming voltage drops when operating with poor electricity lines, it will automatically derate itself to prevent possible electronic failures due to insufficient incoming power.  
Lightweight & Flexible
Because of its exceptional arm mobility, the units are best suited for the home healthcare market, and have been designed to transport easily.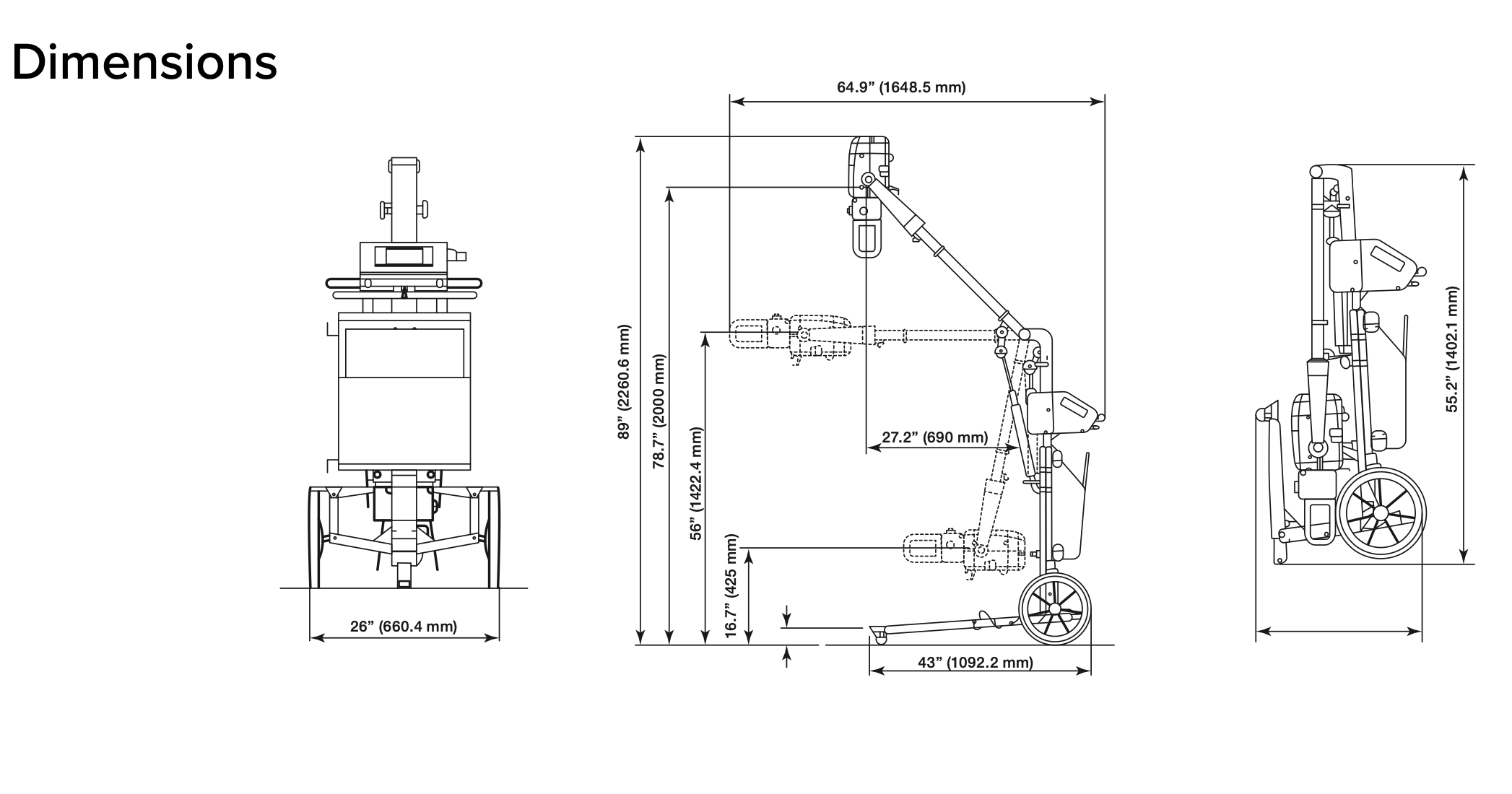 Can be easily utilized for individuals from pediatric to large sizes. Imaging can be done of the skull, thorax, spine, abdomen/pelvic, and lower and upper extremities.
Portability Option
At 118 pounds, the Dragon is one of the lightest portable systems on the market. Its low weight, along with the long rails on the rear of the unit, make it much easier for the operator to move in and out of a vehicle between patient visits. 
Convert To DR System
Users also have the ability to convert the Dragon Portable unit from analog to digital with the digital retrofit kit. This optional DR Retrofit Kit allows for conversion from analog to DR Ready in one hour.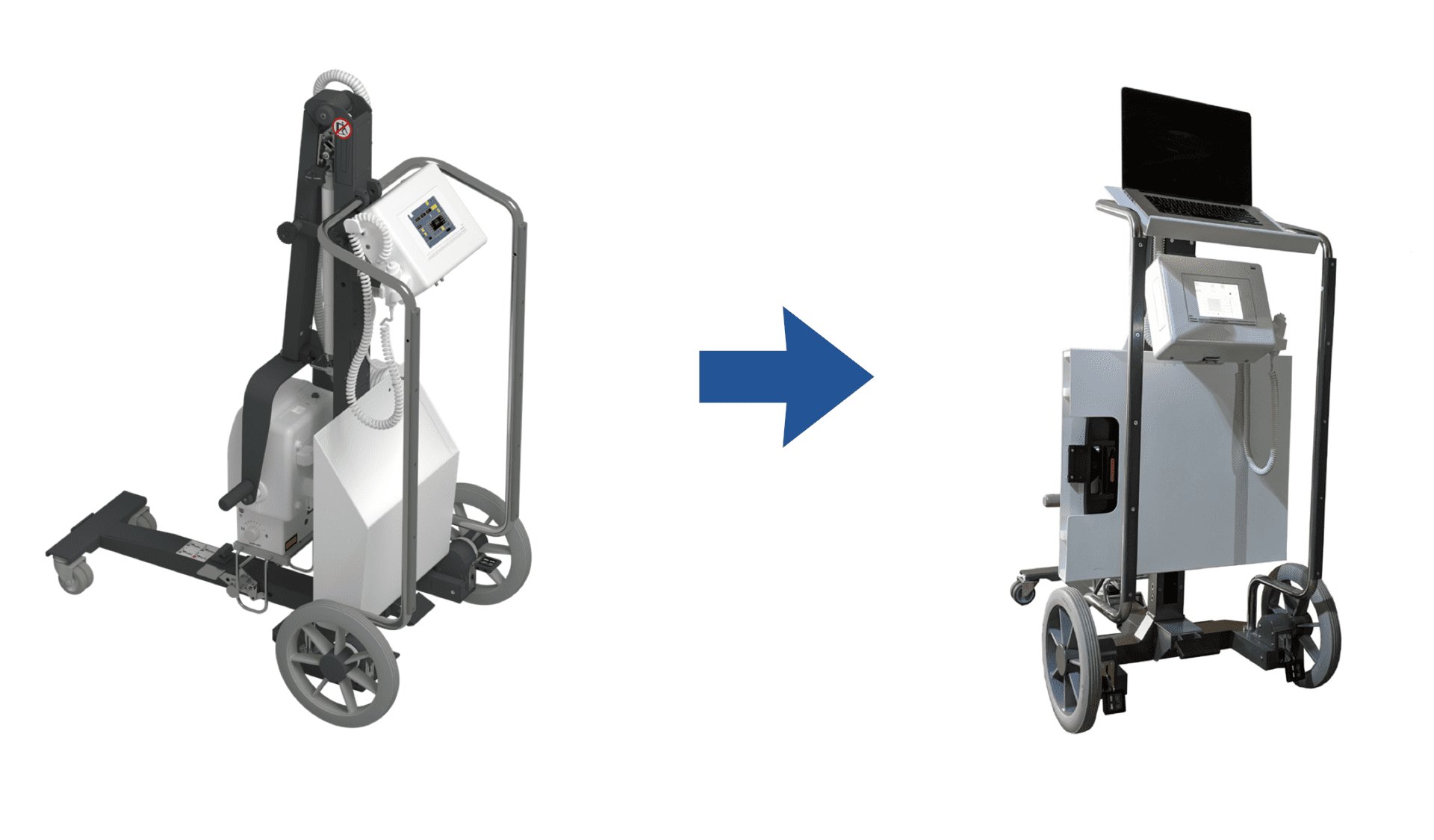 Call us today for a quotation and let's expand your possibilities.
Summit Industries' successful service network surrounds you with a dynamic team of exceptional experts. Your organization and your patients will benefit from the experience and best practices that only Summit Industries and its authorized dealer network can offer. Contact us today to speak with our customer service team!