HOME | AMRAD MEDICAL | AMERICOMP | BENNETT | INNOVET
Training our dealers is a key element to their success. When our dealers know our x-ray products well, it helps them to match solutions to customer needs. It also helps them support their customers when they have questions or need instruction on how to use their new systems.

From one-on-one events to prominent medical conferences across the nation, we're pushing the limits of innovation. As x-ray technology evolves, so too must training techniques. 

Gain Hands-On Knowledge of Diagnostic Imaging Devices Through Small Group Training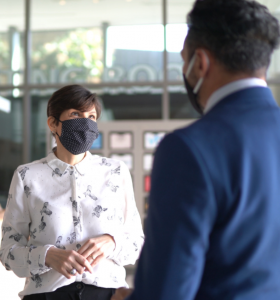 Although we are in the midst of a global pandemic, which limits our ability to stay in close contact, the importance of hands-on learning is still a necessary part of diagnostic equipment sales. Because of this, small groups of participants are engaging in our informative training courses to better understand the benefits of different x-ray models within the Summit Industries' brands. 
"There are many choices for x-ray. Understanding the selling features and benefits of our equipment helps our dealers' sales people match the right piece of equipment to the application. Understanding what's under the covers of our equipment helps the dealer service team service more efficiently." says Kevin Lucas of Summit Industries.

While adhering to strict cleaning, masking, and spacing protocols, we are able to instruct dealers while ensuring safety for everyone. Classes are held on a regular schedule and can be arranged to fit the unique needs of a group.

Keep Track of Market Trends In North & South America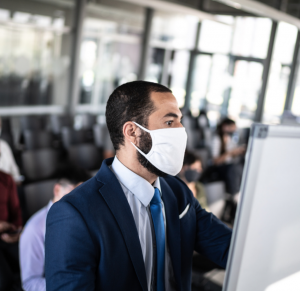 This August, we celebrated the 30-year anniversary of the Florida International Medical Expo (FIME) at their annual Trade Seminar. One of the biggest trends we saw at this year's event was the impact of COVID in medical device innovation and compliance in Latin America's healthcare industry and the market trends that are influencing trade. 
It's important for Summit Industries to continue to remain at the forefront of the medical diagnostic industry changes. Participating in FIME, America's leading medical trade fair and exhibition, allows Summit Industries to connect with thousands of manufacturers, supplies, dealers, distributors, and healthcare professionals from across the world.
"It's events like FIME and others that allow us to spot trends and changing customer needs …  and help our dealers use this knowledge as a competitive advantage." says Kevin Lucas from Summit Industries.

Investing In The Future Of Diagnostic Imaging Training

After eighteen months of cancelled trade shows, we were pleased to contribute to The Association For Medical Imaging Management Annual Meeting Expo in Nashville this year. 

"Because it's been so long since large gatherings were held, the show had phenomenal enthusiasm," says Eli Rozier. "All the manufactures that attended the AHRA trade show are the heart and soul of the industry. Even though we are competitors, there was a sense of camaraderie that we all survived COVID-19 and that life together takes on a new meaning."

We were able to network in-person with medical imaging professionals and leading industry exhibitors. The clinical end-users who visited with Summit Industries to learn more about our diagnostic imaging equipment were attentive, supportive, and appreciative of our commitment to be there in person. 

Through increased investment and participation, we'll be at an expanded training and educational space at 2022's expo. Our goal is that the information provided at our space will impact more patients and facilities for the better as we move forward into unknown seasons.

Marching Forward With Confidence To Support Your Healthcare Facility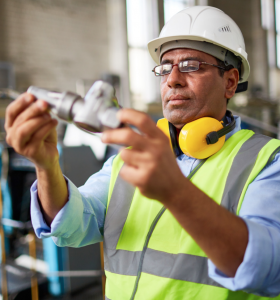 Over 40 years, Summit Industries has become one of the most trusted and respected brands in the U.S. With a worldwide installed base of more than 40,000 systems, our end users complete nearly 50 million x-ray procedures per year. 

Summit designs and manufactures high quality radiographic imaging equipment at its state-of-the-art, 82,000 sq. ft., ISO 13485 Certified Innovation Center & Manufacturing Campus near Chicago. Service is supported by on-site experts and experienced engineers. Because all manufacturing and inventory is centralized, replacement parts can often be shipped same-day. All configurations offer a choice of high-performance imaging components, x-ray tubes, and generators for tailored solutions.

Summit Industries' x-ray products are sold, installed, and serviced through a long-standing network of trustworthy dealers, many for over 30 years. This partnership allows for customized equipment designs and personal, efficient service for each customer.

Call Summit Industries for more information on our upcoming training classes. Enroll today to get equipped with the latest industry knowledge and earn expertise in Summit's x-ray systems. Contact us to learn more about Summit Industries systems and how they can help you better serve your patients.