HOME | AMRAD MEDICAL | AMERICOMP | BENNETT | INNOVET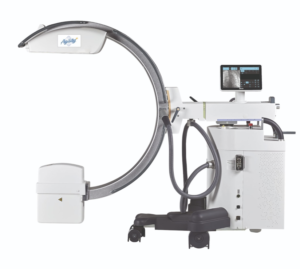 Looking for a better option for your tight spaces and tough to capture patient positions? Get surgical precision at your fingertips with the flexibility of the new Agility+! The Agility+ is a large diameter, lightweight mobile C-arm which allows for easy access to your operating or procedure table. This means you achieve fast, accurate positioning effortlessly.
Here's how the new Agility+ makes capturing your diagnostic even easier than before!
Touchscreen Display Station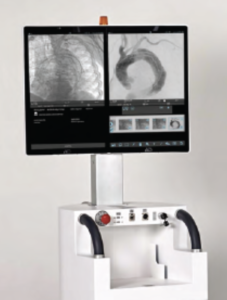 Review ultra sharp details on our max zoom 1920×1920 pixel independent display station. Our touchscreen technology allows you to have easy thumbnail and large image and document call-ups and management.
Our two 21.5′ touch screen monitors are fully adjustable in height and angle of view and the I/O ports allow for easy IT network integration. You can even operate the screen from any side, thanks to its maneuverability.
Mobile C-Arm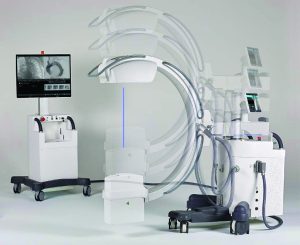 The movable C-arm of the Agility+ is distinctive and allows for easy access for patient positioning. It is perfectly balanced with an orbital and angular rotation for fast and precise positioning. This means the device will respond perfectly to your touch and feel. You can move the C-arm up and down, orbitally, or angularly!
Even more, with a flat panel detector, you get high-resolution images making the Agility+ ideal for a wide variety of procedures and surgical applications. The removable grid allows for low dose surgeries and grid-less procedures.
If you are looking for a customized option to fit your patient's unique needs, the Agility+ is for you! >> View the full Agility+ C-Arm product details here.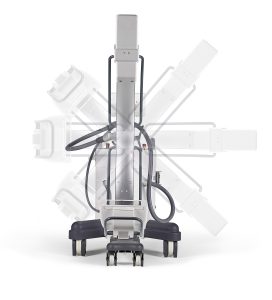 Summit Industries strives to constantly improve in response to doctor and medical professional needs for medical imaging. We have served our medical professionals faithfully for over 37 years and make it our goal to be involved in what is happening across the world in the medical field today.
Contact Summit Industries for more information on your radiology diagnostic equipment today.